Research Reveals the Key to Getting Ripped '3D' Abs
Who Else Wants to Learn this 6-Pack Fast Track?
Every guy wants a washboard stomach – a set of six pack abs that demand attention when his shirt comes off. It should come as no surprise that research shows ripped abs are also one of body parts women find most desirable on men.
It's no wonder there are so many fad diets, magic weight loss pills, and complex "secret" ab programs on the market today. And yet so few guys actually have visible abs. Why is that?
Did you know that most ab exercises are a complete waste of time, and won't help you develop defined abs OR lose belly fat? In fact, typical fat loss programs can slow down your metabolism and increase stress hormone levels, causing you to store MORE fat on your stomach! To make matters worse, many high rep ab workouts can lead to back pain. 
What if you could eliminate the guesswork by using exercises and training techniques shown to by actual research to be effective? That's exactly what I wanted to know when I set out on my own "quest for a six pack".
Does it eat you up inside every time you wake up in the morning, look in the mirror, and see the reflection of a body you wish was leaner, tighter, and more fit?
My Name is Josh Hewett, a certified personal trainer with over 20 years of experience as a fitness professional. I've personally trained hundreds of people one-on-one to help them achieve the lean, fit body they desire. Men and women, young and old, I've seen it all.
But there was a time, after my daughter was born, when I started to gain a lot of weight around my midsection. I still remember how I felt around that time when I went to Mexico with my family on vacation. There's nothing more humiliating than going to the beach and feeling like strangers are staring at you because you're out of shape. Well imagine how I felt being an over-weight "fitness professional"!
I decided then and there that I was going to get myself into amazing shape.
At first I tried getting rid of my gut using the typical long, brutal gym workouts, hundreds of crunches and sit ups, endless hours of cardio, and extreme, restrictive diets. The big problem with these extreme approaches is that they are impossible to maintain and they make you feel downright miserable. The fact is, none of these common approaches to getting fit actually deliver the results they promise- a lean, sculpted physique and shredded abs.
To be honest, even though up until that point I had always been in good shape, I never had defined six pack abs. Getting a ripped six was now my number one goal… I became obsessed with getting abs!
So I dedicated myself to learning about what the actual research and University studies showed to be the most effective (AND fastest) methods for blow-torching fat and building a set of solid abs. I started to apply what I learned into my programs for myself AND my clients. After a short time I transformed my physique, got into the best shape of my life (in my 40's) and finally revealed my abs for the first time.
Imagine how that felt!
I discovered the solution to getting a six pack is actually simple.
(Note: I said "simple", not EASY!).
You need to BUILD your abdominal muscles. I mean, develop 3D Abs that really "pop"!
You need to BURN off that stubborn fat that is covering your stomach in order to "reveal" your six pack!
That's it. But of course you need to understand HOW to develop your abdominal muscles and torch your stomach flab. And it's not just about learning the best exercises, but you also need to know to organize them into highly effective workouts to make your abs 'pop' and metabolize body fat. You also need to understand a few simple nutrition 'rules'.
INTRODUCING 3D ABS – THE SIX PACK FAST TRACK
Here are some of the features of my 3D Abs program:
3 research-proven core exercises revealed (based on a Berkeley University EMG study)
3 short Ab-Blasting workouts per week, designed to get your abs to POP!
3 quick Fat-Torching Metabolic HIIT workouts per week to fire up your metabolism, using 3 basic, highly effective, "old-school" exercises
3 levels of difficult to accommodate every fitness level
3 Mechanical Advantage DropSets (M.A.D.) that will force your abs to develop
Coaching videos for EVERY workout (including exercise alternatives)
Evidence-based nutritional guidelines to help you individualize your own unique fat loss diet.
Just stick with the program for at least 3 months and I promise you will be impressed with the results!
Feel confident about your body when you take off your shirt
Be one of the few people to actually have a 6 pack to show off
Feel comfortable going to the beach
Save money on a gym membership and personal trainer
Improve your posture
Greater energy and stamina
Get the attention of the opposite sex
Feel stronger and more confident in social settings
The early response to 3D Abs – The Six Pack Fast Track has been beyond my expectations:

"As a personal trainer I need to lead from the front and set an example for my clients. I gave the 3D Abs Six Pack program a try to increase the definition in my midsection and it sure did the trick! I now incorporate these exercises and routines into my own clients programs as well, with great results. This program gets a thumbs up from me."
Giselle Bloch
Sheer Energy Total Fitness
"I worked with Josh to develop 3D Abs, with the goal of making it a simple and effective routine for getting a shredded midsection. Training with the 3D Abs program was exactly what I needed to sculpt my abs into what I dreamed them to be. This program not only enhanced my physique but also made me wonder why I didn't train like this sooner!"
Steve Cairo
Cairo Fitness
"I've never been overweight but I felt like I was getting a little softer over the last few years (my husband calls it 'skinny-fat') so I decided to try the 3D Abs Fast Track in addition to my regular gym workouts to help me tone up my midsection. I started at the beginner level and worked my way up. Wow did my abs burn after! I'm happy to say my abs are starting to show, and even my butt and arms are looking tighter. Now I'm motivated to keep going."

– Olga D.
"I picked up the 3D Abs program from Josh a few weeks ago to help me lose a few pounds (especially around the waist). The cool thing is that as well as my stomach looking better, I've also noticed I feel stronger with my jiu jitsu training. I like that the workouts aren't very long, and the diet advice is simple and to the point."

-Mike W.
Here's what you get with this program:
3D Abs: Six Pack Fast Track –

$11
This ebook outlines and explains all of the exercises, workouts, and nutrition guidelines in the 3D Abs program, complete with illustrated workout charts and descriptions. You will discover the top 3 ab exercises (based on a Berkeley University EMG study). Alternative exercise variations and beginner training progressions are also provided for different fitness levels. It gives you everything you need to get started.
If you order today, you also get these FREE Bonuses!
BONUS #1

– 6 Pack Fast Track Coaching Videos –

$9
You get 5 online coaching videos, demonstrating each exercise and every workout in detail. These videos will ensure you are performing the exercises correctly so that you get the most out of every workout and achieve results that much faster!
BONUS #2

– Beach-Ready Bod: Peak Week Prep Report –

$7
This is a high value report that explains the basics of how to get that shredded, dry, sculpted look to get you ready for a beach vacation, a photo-shoot, or a physique competition. The Peak Week Prep protocol is for those who have already achieved a low body fat and have visible abs. This 7 day plan will show you how to manipulate your training and nutrition (specifically your carbohydrate and water intake) to take your physique to that NEXT LEVEL in that last week right before hitting the beach, a photo-shoot, or contest. These are the same strategies the pros use to get contest-ready!
Total value – $27
The total value of everything shown here is $27, but my friend Steve (the co-author) suggested we sell the entire program (including bonuses) for only $5!
Well at first I called him crazy… but he had a point- we want to make this information accessible to as many people as possible, and the more people who get great results, the more success stories and testimonials we get.
(The only thing is I won't be keeping the price this low for long. Very soon it will be back at it's regular price).
Regular price $27. Today only

$5
$27. Now only

$5
No Shipping costs which SAVES YOU MONEY
All Materials are Digital and sent to you instantly in PDF and online video format.
The files can be accessed from any computer. That means you can get started TODAY.
Risk-Free 60 Day Money-Back Guarantee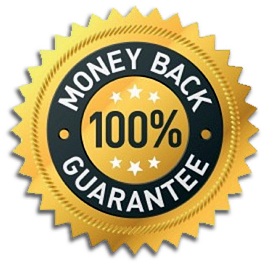 I'm so confident that the workouts and nutrition guidelines in this program will work for you, that if you follow them as I've outlined, and you don't see results within the first 60 days, just send me an email and I'll refund you the full purchase price.In fact, because I stand behind this product 100%, if for ANY REASON you aren't satisfied with it just send me an email within 60 days of your purchase and you will get a FULL refund, with no questions asked, no hassles, no risk. No brainer.
$27. Now only

$5
Look, you've struggled with your excess body fat for long enough.
Imagine right now going to the beach, and taking your shirt off to feel the warm sun on your back. You enjoy having fun with your friends with a sense of pride and confidence, knowing that you look amazing. And for about the same the price as one of those fancy coffees.
So grab your copy of "3D Abs – The 6 Pack Fast Track" now and discover the keys to getting the body you've dreamed of today!
To your Success,
PS– Minutes from now you could be on your way to getting the physique you deserve, and put an end to being out of shape and unhappy with your body. Make today the day you take action towards your fitness goals.
$27. Today only

$5
ClickBank is the retailer of products on this site. CLICKBANK® is a registered trademark of Click Sales, Inc., a Delaware corporation located at 917 S. Lusk Street, Suite 200, Boise Idaho, 83706, USA and used by permission. ClickBank's role as retailer does not constitute an endorsement, approval or review of these products or any claim, statement or opinion used in promotion of these products.